26/04/2021 bis 30/04/2021
Lightness and Vibration
Mo, Tue, Wed, Fr

10h-11.30h CET

Thu

10h-11.15h

Whole week

32€-60€

Single class

12€-15€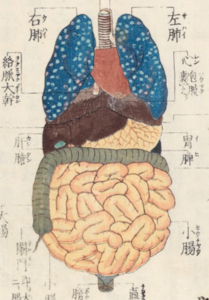 The endocrine glands offer lightness, clarity and authenticity to the inner alignment of the body. Organs bring three-dimensional substance. Exploring them in movement opens a path to natural, effortless fluency. Their energy will guide our joints and bones.
My wish is to offer a sequence of classes that support inner stillness, vitality and chaos (!) through anatomical information, movement, self-touch, breath and sound. Early developmental movement patterns will be incorporated.
You can take the whole week or single classes:
Full week: 36€-60€ (Mo, Tue, We, Fr) plus Thursday log-in and payment through Tanzfabrik, 9€ // Single Class: 12€-15€
Teaching language is english with some german translation.
Classes will be recorded. If you want to join but cannot make it to these specific times, you can download the recordings.
For any questions and registration write to ninawehnert@gmx.de