07/07/2022 bis 10/07/2022
"Touch" Summer Workshop in Berlin
Thursday

14.30h-17h

Friday, Saturday

10h-12.30h and 14h-16.30h

Sunday

10h-13h and 14h-16h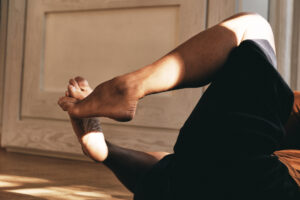 Touch!
To be touched from the inner world, from the outer world
Touch has many colors and sounds. We are touching and we are touched through our skin into our deepest layers of tissues. Touch happens on a cellular level. Our cells move to the place of contact and away from the place of contact. We are touching and being touched by what is inside of us and what is around us.
In this workshop we are tuning into the many facets of touch und meet the most fundamental aspect of our being: to be in contact. Through contact we are receiving informations through diverse body systems and can integrate them through movement, dance, thoughts and being. We will explore inner cellular movement, as well as our bones, nervous system, organs, fluids, inner spaces and the ability to modulate tone in our tissues with which we relate to the world and us.
We will work with anatomical information, somatisation, touch, movement, dance alone and with partners. Contact Improvisation and Authentic Movement will help to integrate.
Times:
Thursday 14.30h- 17h
Friday, Saturday 10h-12.30h and 14h-16.30h
Sunday 10h-13h 14h-16h
Place: 
Tanzfabrik Berlin
Möckernstr. 68
10965 Berlin-Kreuzberg
Price 260€ – 315€ depending on your income and self-assessment
Registration: ninawehnert@gmx.de
Teaching languages: english and german