12/07/2021 bis 18/07/2021
Delving into fullness!
Body-Mind Centering® in Poland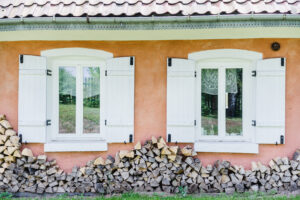 A week of Body-Mind Centering® in the beautiful Studio Burdag! It lies right in the heart of Masurian forests and in close proximity to Burdąg and Świętajno lakes, a perfect sanctuary fueling creativity, nurturing concentration. We will have each day 2 classes of Body-Mind Centering® and in the evenings Jams and Open Spaces.
We will delve into the fullness of organs! Each organ has its own story, characteristics and function. In their beauty and complexity they receive, nourish, eliminate, -keep us alive- and support our movements in their adaptability and three-dimensionality. It's a collaborative dance inside us that fosters our motions! We will explore their support for elasticity, lightness, buoancy, resilience and comfort. Woven into connective tissue, fluids, bones we will meander through their fullness and relationships. How do we orient?  We will relate to earth and space, follow what flows inside us and navigate through inner movement and the world around us.
Through anatomy, somatizations, touch, sound and movement alone and with a partner we will tune into organs, their rhythms, pulsation, vibration, flow, relief and aliveness. We will take some "side trips" to fluids, membranes, connective tissues, embryology and developmental movement patterns. Following expression on the smallest cellular level to large movement through space.
My wish is to spark the joy of movement and interest in exploring your body. You will be provided with profound knowledge, engage in in-depth experience and become aware of the interconnectedness of inner and outer processes: awareness on a subtle cellular level and its expression through movement. Let's move and breathe again together!
Authentic Movmement, Dance and Contact Improvisation will serve as integration practices and will be woven into the workshop. Get ready for a lot of dancing, moving, breathing.
Infos about the place: http://burdagstudio.com/en/
Arrival to Burdag on Monday, it is worth coming a few hours earlier for peaceful accommodation and getting to know the area. The first meal is Monday dinner. In the evening we can start with jam or going to bed early.
Workshop from Tuesday morning, free afternoon on Thursday, evening bonfire.
Daily schedule from Tuesday to Sunday
10-13 and 15.30-18 workshop
(free afternoon on Thursday and Sunday)
Price:
_ super early bird PLN 2,000 with an advance payment of PLN 500 by 27 May
_ early bird: PLN 2,200
with advance payment by June 4
_ after June 4 – PLN 2,400
Price includes:
* participation in the workshop (approx. 30 hours of workshop work) plus additional activities that we decide together (evening jams, sharing practices, etc.)
* staying in rooms for 2-3 persons http://burdagstudio.com/
* 3 delicious (plant based) meals a day https://www.instagram.com/roslinnykolektyw/
Questions and registration:
Natalia Oniśk <to.punkt.kontaktu@gmail.com>