26/06/2021 bis 01/07/2021
Contact Improvisation Meeting in Portugal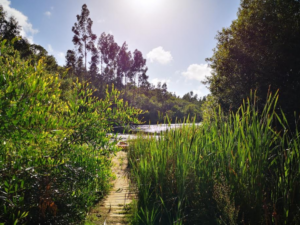 THE HEALING NATURE OF CONTACT
Contact Improvisation Meeting
Aterra – Alentejo Portugal
26 June – 1 July 2021
Contact Improvisation, Body-Mind Centering®, Bodywork and live Music.
http://forgotten-land.com/portugal-festivals/contact-improv-meeting-alentejo/
WITH
Itay Yatuv (ISR), Nina Wehnert (GER) , Dorte Bjerre Jensen (DK), Howard Sonenklar (PT) and more.
Limited number of participants! Register quickly & secure your ticket: bit.ly/ContactImprovMeetingPortugal
RE-CONNECT
The past year has forced a radical change in the way we have moved in the world, the way we got close to each other, touched, listened, breathed and danced. The freedom of being outside in nature, with nature, part of nature- has been restricted as well.
Gently, we'll dive in again to CI and somatic work with intensive workshops, classes and labs. we'll offer space and guidance for bodywork, live music and some sharing circles to talk about this unique moment in our life, as humans and dancers.
PLACE
At Aterra a secluded, peaceful ecological campsite in a valley surrounded by woodlands, fruit trees and grasslands. At the Southwest coast of Alentejo, Portugal. We invite you to stay in romantic Rajasthani tents, your own private tent, stunning yurts or auspicious tipis beside a large fresh water lake.
Telegram https://t.me/contactimprovmeetingportugal
Covid: We have developed a hygiene concept that we adapt to the regulations existing at the time of the meeting. We will communicate this to the participants in advance.
PRICES, INFO ON ACCOMMODATION & REGISTRATION: bit.ly/ContactImprovMeetingPortugal
PORTUGUESE COMMUNITY
We give to a limited amount discounted tickets to Portuguese nationals. Pls PM us to see availability.
HELPER
We need help in the kitchen and for cleaning, we want to reserve this discounted tickets for Portuguese community. In the registration form you can click it, if you are interested to help.
Looking forward to being with you soon.