13/10/2022 bis 16/10/2022
Portugal Intensive October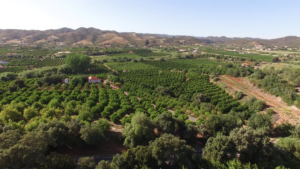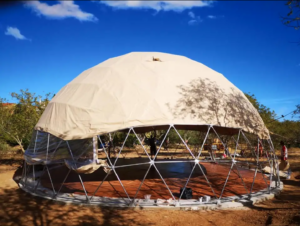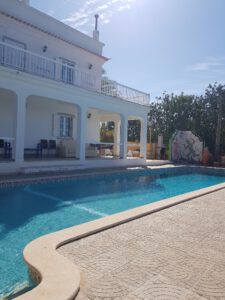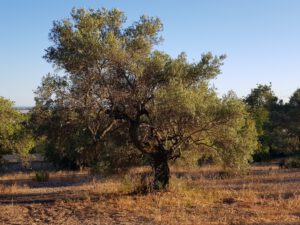 The Mystery of Potential- Early Developmental Movement Patterns
Body-Mind Centering® into Dance
Quinta Braz, Tavira, Algarve, Portugal
In human development we pass through certain stages of movement, articulation and presence. Our development begins in fluid environment, later earth, space and our social environment are our partners and we eventually become a human being that can dance.
In this workshop we will explore certain milestones of our developmental movement patterns. We delve into the mystery of our potential- a beginning movement vocabulary that allows growth and interaction in this world. We will explore folding, unfolding, yielding, pushing, reaching, pulling, holding, letting go and breathing. We will explore our relationship to earth and space in and around us. Moments of embryological development, the interrelationship of core and periphery., the inner support of a soft spine will develop. We will discover the inner organisation of the body's function and how it balances movement, awareness, stillness and action. Even now our movements and expressions are informed by these early developmental movement patterns. When we revisit them we can find nourishment, ease and lightness in our movements. They offer the possibility to rediscover fundamental interrelations in our bodies and inner freedom through balance and integration.
You are warmly invited to join if you are interested in indepth explorations of movement, dance and being. We will move and dance alone, with a partner, through the support of touch, anatomical details and Contact Improvisation. Authentic Movement will be used as form of integration.
Quinta Braz is an old Portuguese Farmhouse, nested in the hills of Algarve. We will dance in a beautiful dome tent, underneath old carob trees, our view goes into the orange fields and olive trees. The house has a swimming pool with view to the ocean. You can reach the closest beach within 20min car drive.
Delicious vegetarian and vegan meals with mainly local products will be cooked for us. One evening will be an optional Contact Improvisation Jam.
Arrival and Registration: Thursday 14h-15h
Classes:
Thursday 16h-19h
Friday 10h-13h and 16h-18.30h
Saturday 10h-13h and 16h-18.30h
Sunday 10h-13.30h
Departure: Sunday after Lunch
More infos and registration:https://forms.gle/Hx3BQHS99VzuGN319