Advanced Training Programs
6 weekend program in Berlin and 3 weekend program in Bavaria
I am offering two advanced Training Programs at the moment: A six weekend program in Berlin and three weekends in Bavaria. In both training programs, I am offering a field of exploration and deeper insight into the principles and approaches of Body-Mind Centering®. Through anatomy, movement and touch as well as partner and group exercises we will become familiar with the different structures of the body, cultivating a deep and subtle somatic awareness.
Furthermore, we will: Attend to the different body systems such as bones, fascia, connective tissue, organs, fluids or the nervous system and explore their dynamics and qualities. Learn how developmental movement patterns influence the way we move and make contact with our environment. Re-experience our embryological origins. Explore the stages of human development, from single-celled organisms to walking beings, how they intertwine and shape our movement and actions today.
My wish for both trainings is to spark your joy of movement and interest in exploring your body. You will be provided with profound knowledge, engage in in-depth experience and become aware of the interconnectedness of inner and outer processes: awareness on a subtle, cellular level and its expression through movement. This will create space to expand your movement potential and get to know the ways in which you express and differentiate, in other words: to inhabit your body in a new way.
Dance Improvisation and Authentic Movement will serve as integration practices. Each weekend will cover a specific theme; the training modules build on each other.
The training is geared toward everyone wishing to develop a deeper understanding of BMC® and to engage with the world of body, movement and dance. Prerequisites are the desire and willingness to experiment with free movement and touch as well as a responsible approach to working with one's own body.
-> Scroll down to see the Berlin and Bavaria program
Berlin
The Berlin Training Program is located at Somatische Akademie Berlin and it is not possible to take single weekends.
Schedule:
Fridays: 6pm-8:30pm
Saturdays: 10am-5:30pm
Sundays: 10am-4pm
Price:
1200 € (reduction possible)
Booking / Info:
ninawehnert@gmx.de
https://www.somatische-akademie.de
25. – 27. June 2021

Structural Integrity

Bones provide a supporting structure and clear inner alignment. Together with fascia, ligaments and muscles they constitute the three-dimensional tension network whose elastic, spiraling forces promote structural integrity

3. – 5. September 2021

Fullness, Three-dimensionality and Breath

With their fullness, volume and three-dimensionality organs give support, they are vivid and nurturing. Our many diaphragms create space and connectivity, the breath animates and nourishes us in turn.

15. – 17. October 2021

Developmental Movement Patterns

We will explore movement stages from single-celled organisms to walking beings. Crawling, rolling, pushing, yielding, pulling, reaching, releasing and expanding from the center outwards – all of these actions originate in early movement development. They influence how we experience ourselves in and communicate with our environment.

5. – 7. November 2021

Flow and Regulation

Fluids are a vast communication and transporting network in the body. Fluids connect, nourish and move us in various ways. They support presence, lightness, freedom, dynamics and stillness of our movement. They have rhythm and pulse.

3. – 5. December 2021

Perception and Balance

Experience first occurs on the cellular level. The nervous system registers and regulates, and provides new impulses. It organizes the body's functions and balances movement, awareness, rest and action.  Changes of outer and inner environment are perceived, related to each other and to previous experiences.

21. – 23. January 2022

Embryology, Integration

In a fluid environment, the body's structures and tissues form within the first few weeks of our lives. Through folding and unfolding, spiraling and cell migration we develop everything needed for a healthy life. This weekend will offer time to integrate the material learnt in the training.
Bavaria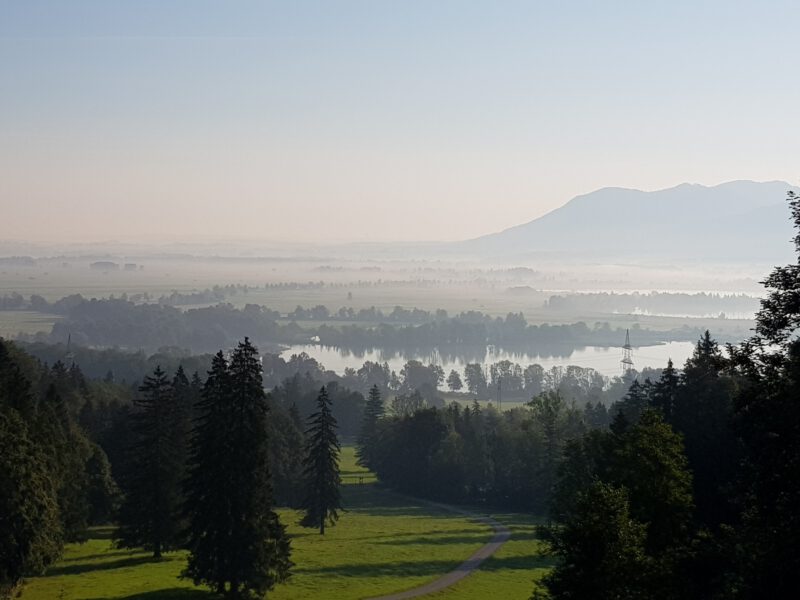 The Bavarian Training Program is located in Schlehdorf, a beautiful village 65km south of Munich, next to the Alps. It is possible to take the weekends individually. The course is planned in german. If you want to take part and need translation contact me!
Ort: 
Schlehdorf liegt ca. 65km südlich von München, ein idyllischer Ort direkt am Kochelsee, eingebettet zwischen bayrischen Bergen und wunderschöner Moorlandschaft. Der See ist vom Seminarraum in ca 8 min zu Fuß gut erreichbar.
Es gibt die Möglichkeit dort zu übernachten.
Manche Wochenenden werden gemeinsam von Stefanie Hahnzog und mir unterrichtet.
Zimmerbuchung:
www.cohausschlehdorf.de
Zeiten:
Freitags: 18:00 – 20.30
Samstags: 10:00 – 17:30
Sonntags: 10:00 – 16:00
Preis: 
Alle drei Wochenenden: 780€ -590€ (Sliding Scale, nach Möglichkeit und Selbsteinschätzung)
Einzelnes Wochenende: 220€-280€
Falls der Preis, dich daran hindert teilzunehmen, sprich mit uns.
Anmeldung und Infos:
adam.nela@gmail.com
30.April-2.Mai 202

Fluss und Balance

Dozentinnen: Nina und Stefanie
Die Flüssigkeiten in unserem Körper sind Transport- und Kommunikationsnetzwerke. Sie verbinden, nähren und bewegen uns in vielfältiger Weise. Durch sie erfahren wir Präsenz, Fluss, Leichtigkeit, Freiheit, Dynamik und Ruhe in der Bewegung. Von ihnen geht Strömen, Pulsieren und Rhythmus aus. Veränderung gelingt mühelos.

9.Juli– 11. Juli 2021

Wahrnehmung und Regulation

Dozentin: Nina
Erfahrung findet zunächst auf zellulärer Ebene statt. Das Nervensystem registriert, reguliert und gibt Impulse. Es ist die Organisation von körperlichen Funktionen, Bewegung, Wahrnehmung und von Ruhe und Aktion. Es nimmt Veränderungen der äußeren und inneren Umgebung wahr, setzt sie in Beziehung zueinander und ordnet sie zu früher Erlebtem ein.

19.-21.11. 2021

Strukturelle Integrität

Dozentinnen: Nina und Stefanie
Knochen bieten unterstützende Struktur und klare innere Organisation. Sie sind Teil des dreidimensionalen Spannungsnetzwerks aus Knochen, Faszien, Bänder und Muskeln, deren elastischen, spiralförmigen Zugkräfte strutkturelle Integrität bieten